Harassment, Intimidation and Bullying (HIB)
Grade Report Now Available
---
---
Welcome Spring! It has been a very long winter, but we can now put the snow shovels away and
hopefully start to enjoy warmer weather.
April will be a very busy month at Barnegat High School. Our spring musical, "The Wizard of Oz", will be performed on Thursday, April 3, 4, and 5th. Tickets can be purchased at the door. Prices are $6.00 for students and senior citizens, and $8.00 for adults. All performances are at 7:00 p.m. and on April 5th there will be a 2:00 p.m. and 7:00 p.m. show.
Seniors who are going on the Disney trip please note that there will be a mandatory meeting for parents and students on April 8th at 6:00 p.m. in the auditorium to review the rules and procedures of the trip and to sign important paperwork. A notary will be on hand that night only to notarize all signed paperwork.
Mr.Bengal is scheduled for April 24th at 6:30 p.m. in the auditorium.Please come out and enjoy the fun to support the senior class!
Senior Prom bids will go on sale beginning April 1st. Bids are $75.00 per person and will be sold before and after school in room A208.
Please be reminded that our school calendar has been amended due to snow days. April 11 is a full day, as well as Monday, April 14th. Tuesday, April 15 will be a half day for all students and staff. School reopens on Monday, April 21st.
Mr. Al DeSantis, representing Herff Jones will be meeting in an assembly with all sophomores on Wednesday,April 30th regarding class rings. Rings orders will be taken May 7 from 5:00 p.m. to 7:00 p.m. in the lobby of the high school, and during lunches on May 8th and May 9th. Information will be mailed home to you directly from the company.
To all our Bengal families, enjoy spring break. As always, please feel free to call my office if you have questions or concerns.
Important dates for April:
April 1 Senior Prom Bids Sale Before/After School
Room A208 Ms. Thomson
April 3, 4 Spring Musical
7:00 p.m. Auditorium
April 5 "The Wizard of Oz" 2:00p.m./7:00 p.m.
April 8 Mandatory Parent/Student Meeting 6:00p.m. Auditorium
Senior Class Trip – Disney
April 15 Half Day for students/staff Spring Break
April 21 School Reopens
Sincerely,
Stephen J. Nichol
Principal
---
The Barnegat High School Jazz Band has entered NEMC's "Music is Life Contest." If our song receives the most votes, we will win a $10,000 musical instrument package. Additionally, we will receive $1,000 for the music program.
There are 28 band competing for this prize and the winner is selected solely on the number of votes it receives. However, the catch is that you can only vote once per e-mail address. (Multiple votes pere-mail address will void all votes from that address).
Please help us out by doing the following:
· Take a minute to vote for us. (You don't even have to watch the video)
· After you vote with your school e-address, please pass this onto other colleagues and professional contacts you have in your school e-mail contacts and ask them to vote for us.
· Vote from home using your home e-mail address(es).
o Pass the information on to your friends and family that you have on your personal contacts at home.
· Post the link to your Facebook, Twitter, Stumbleupon, Reddit,or other social media accounts you may have to spread the word.
The link to the page where our video is on is http://www.nemc.com/contests/vote. We are about three quarters of the way down the page.
Thank you for your help with this and continued support of the Barnegat High School Music Department!
---
PSAT Scores Are In...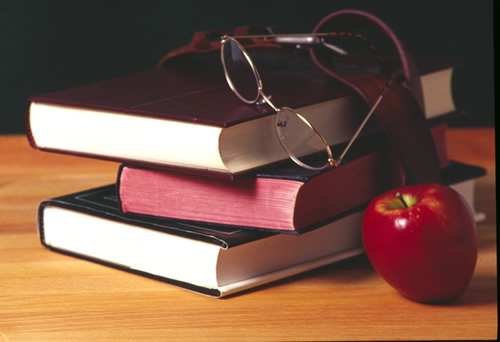 All students attended a "score interpretation" assembly on 1/6/14.
For more information, click the link below:
http://www.collegeboard.com/html/demo/
---
Congratulations to our robotics teams for placing in both robotics challenges at Ocean County College.
Matt Filippone, Joe Letinski, Nick Hussain and Taylor Teliszewski placed 3rd in the race challenge and 2nd in the design challenge.
Mark Magoon, Matt Grobelny, Devin Durante, Brandon Koser and Dan McGarry placed 1st in the race challenge.
Together the students won $4000 in OCC scholarships!!!
---

Congratulations to the Bengal Theatre Company!
BHS Fine and Performing Arts Department had a very excitingweekend. Our Thespian Troupe attended the NJ State Thespian Festival at Kean University. Our Chapter Select performance of our Fall play A Midsummer Night'sDream came in 3rd place in the state. This production also garnered awards for BHS Junior Eve Brescia who won 1st place in the state for best leading actress, and Junior Sami Schroll who won 2nd place for Best Supporting Actress. Midsummer also starred Olivia Hogan, Keith Lee, Kyle Zeitler, Collin Paul, and Melanie DeRosa, with support from ensemble members Kat Davies, Sam Hare, Tessa Chris, Linda McNulty, Shannon Bonhard, and Amanda McKeon. It was the first time that a main stage production from Barnegat has placed in the top three. We are very proud of these accomplishments as well as the following individual and group achievements which were awarded Accomplished Performance Medals, marking them as the very best of the festival:
Keith Lee and Eve Brescia for Comedy Duo Scene
Improv Pairs: Kyle Zeitler & Linda McNulty, Keith Lee & Olivia Hogan, and Melanie DeRosa & Sam Hare
Musical Theatre Solo: Olivia Hogan and Eve Brescia. Eve also won Judge's Select Award for Musical Theatre Solo which is a special honor in that category recognizing her as one of the top three overall performances.
Musical Theatre Duet: Eve Brescia & Sami Schroll
Group Musical Theatre: Eve Brescia, Sam Hare, Melanie DeRosa, Sami Schroll, Olivia Hogan, & Shannon Bonhard for their performance of Cell Block Tango from Chicago.
And Our Tech Team of Austin Dalton, Sumer Gagne, Becca Timpanaro, Cristy Snover & Kayla Corcoran came in first place in the cable relay event in Tech Olympics.
Congratulations Bengal Theatre Thespian Troupe #7363! We arevery proud of you!
Please mark your calendars for April 3
rd
-5
th
as The Bengal Theatre Company presents The Wizard of Oz.
---
Each year the staff at Barnegat High School participates in the National Lee Denim Day which occurs in early October. This year the staff raised $375.00 for the American Cancer Society Lee Denim Day and over the past 5 years have raised over $2,000. Congratulations to the staff at Barnegat High School for their commitment to fight against cancer.