Spring has finally arrived and hopefully we will start enjoying warmer weather! Please be reminded that
Thursday, April 2 will be a full day of school. Friday, April 3rd will be a half day. Students and staff will be dismissed at 11:10 to begin spring break.

Junior prom bids are now on sale. Bids start at $65.00 single/$130.00 couple until March 27th; March 30 – April 2 bids are $70.00 single/$140.00 couple and from April 13 – 17th they are $75.00 single and $150.00 a couple. Junior prom is Saturday, May 9th.

Cinderella's closet is open every day after school from 2:00 p.m. to 4:00 p.m. for any girl interested in looking for a prom dress. Please see Mrs. Park in the main office.

Students at Barnegat High School are also busy this month working on the spring musical,Thoroughly Modern Millie, which will be presented on April 23, 24, and 25th at 7:00 p.m. each night. There is also a matinee on Sunday, April 24 at 2:00 PM. Tickets can be purchased at the door.

Graduation date is set for Friday, June 19th at 6:00 p.m. An informational letter will be forthcoming to all senior parents with all the details for seniors regarding prom, scholarship night, exam schedule, graduation and project graduation.

Please note that Monday, April 20th will be an early dismissal day for all students. Students will be dismissed at 11:10 a.m. for teacher Professional Development.

As always, please feel free to contact my office with any questions/concerns.

Enjoy spring break!

Sempre Tigris!


Stephen J. Nichol
Principal
---
Ocean County Spring College Fair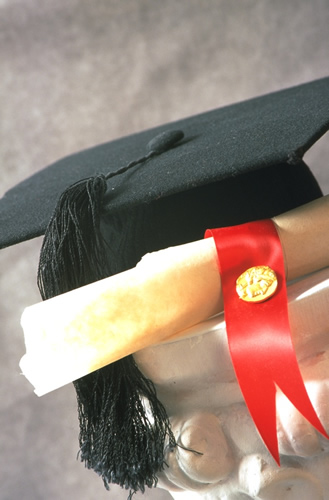 April 22
---
| | | |
| --- | --- | --- |
| Grades | Performance Based Assessments | End of Year Assessments |
| 9-12 | 2/23 - 2/27 and 3/16 - 4/2 | 4/20 - 5/15 |
For more information about PARCC, please click the link below:
---
In 2008, the High School Redesign Taskforce recommended that New Jersey adopt End-of-Course Assessments in our high schools and transition away from the comprehensive High School Proficiency Assessment (HSPA) as our statewide graduation requirement.
The following document lists the requirements for graduation for the Classes of 2016, 2017, 2018.
To view this document, click here.
---
Khan Academy has partnered with the College Board to provide students with comprehensive and the best-in-class SAT materials. These materials are designed to match the redesigned SAT exam in 2016, and are free. Click
here
for more information.
---
Harassment, Intimidation
and Bullying (HIB)
Grade Report Now Available
---
---
Congratulations to the Barnegat Varsity Dance Team for placing fourth for their home jazz routine at Universal Dance Association's dance camp at Monmouth University this summer. The team received a bid to the National Dance Team Championships National Competition and hope to compete there again this January. The team also received all blue superior ribbons overall for their individual performances. In addition, UDA selected Senior Alyson Cammarata, Senior Jordan Sullivan and Junior Erika Brechka as All-American Dancers, as well as Senior Captain Brielle Bazerque, who was also named All-American in 2012 and 2013. We wish the team continued success in the 2014-2015 season!
---
E
ach year the staff at B
arnegat High School participates in the National Lee Denim Day which occurs in early October. This year the staff raised $300.00 for the American Cancer Society Lee Denim Day and over the past 8 years have raised over $2,650. Congratulations to the staff at Barnegat High School for their commitment to fight against cancer.